Ukraine, Krivoj rog
(View map)
Less than 1 year old on Allbiz
Technical characteristics
Country of manufacture

Taiwan
Description
Handheld printer with fast drying ink and print height up to 25.4 mm - Bentsai B35 .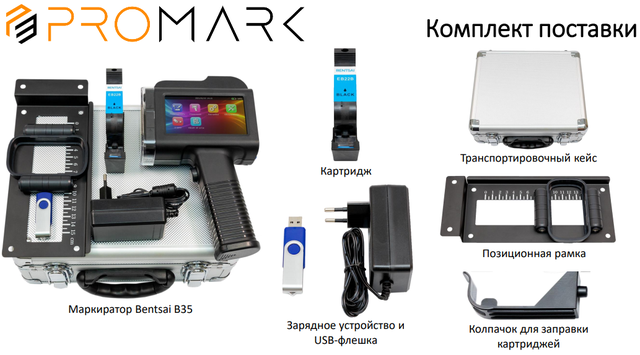 Uses solvent based ink for instant dry and legible coding. Features: with manual printing mode, induction printing mode, variable printing functions. The printer can automatically identify cartridges and adjust the best print settings. If you need more characters than stated, we recommend choosing the Bentsai B85 model up to 96 mm in print height, if you need a more budgetary option with a print height up to 12.7 mm , pay attention to Bentsai BT - HH6105B2 .
Ergonomic design, comfortable to hold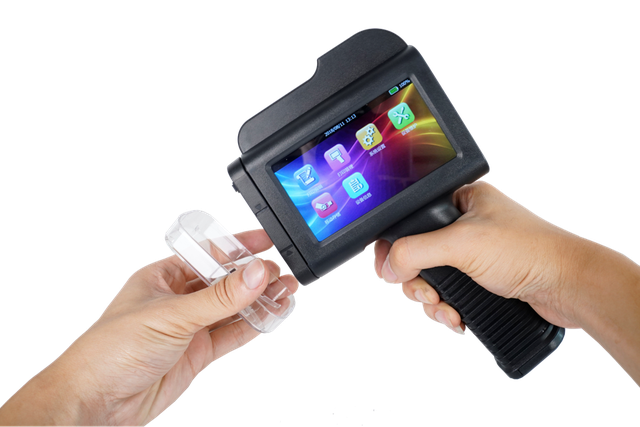 Вся машина имеет легкий вес, всего 460 г. Материал используемый во всей машине экологически чист и все они прошли сертификацию ROHS. Корпус имеет полностью закрытую конструкцию, чернильные картриджи не протекают, а уровень IP может достигать IP44.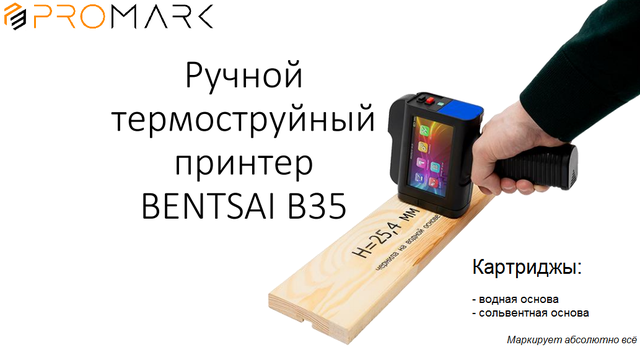 Преимущество продукта: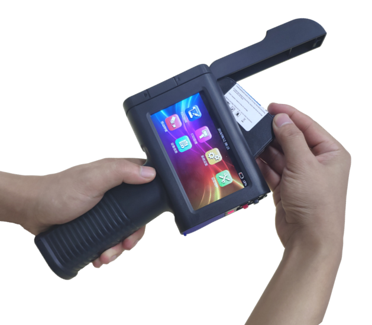 Простая и красивая схема защиты сопла, которая может эффективно защитить его от преждевременного высыхания. Обеспечьте защиту легким движением;просто наденьте защитную крышку печатающей головки после использования, не нужно часто доставать и устанавливать чернильный картридж. Легко разбирается и монтируется: У TIJ маркираторов от компании Bentsai уникальная схема аппаратной защиты.
4,3 - дюймовый цветной сенсорный экран, удобная работа с пользовательским интерфейсом. Экран более чувствителен, а диапазон отображения больше; Благодаря отличному дизайну пользовательского интерфейса, разработанному компанией Bentsai, он прост в эксплуатации и имеет хороший пользовательский интерфейс.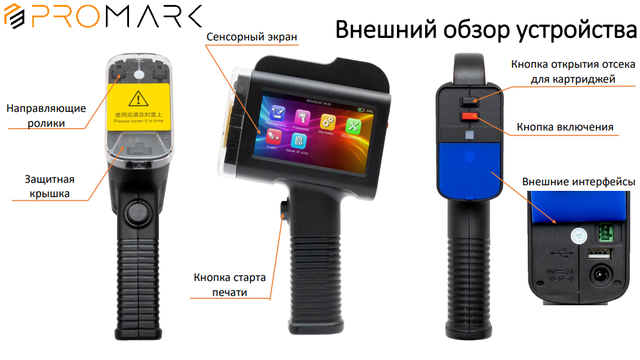 Подробнее: https: //ifi. prom. ua/p1474967924 - ruchnoj - markirator - bentsai. html
Contact the seller
Manual Bentsai B35 coder (up to 25.4 mm print height) Wood or paper